Pet Odor Freshener Package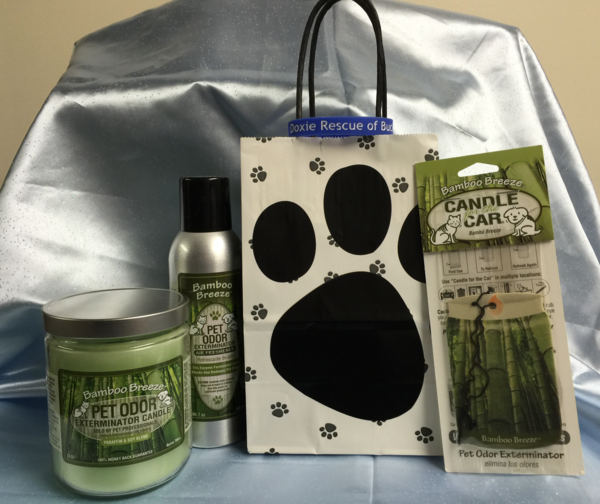 Pet Odor Freshener Package
Pet Odor Freshener Package
Our Pet Odor Exterminator products are designed specifically for the Pet industry. Today we have a fantastic special just for the odors that can get trapped in the winter. Order this package and receive:
One Bamboo Breeze Candle
One Bamboo Breeze Car Freshener
One Bamboo Breeze Air Freshener
A Paw Gift Bag
One DRBC Support Bracelet

Specialty Pet Products features our world famous odor exterminator candles that attack and eliminate pet odor using our amazing enzyme based formula. Our products are used in thousands of veterinarian offices and millions of homes around the world, providing customers with an enjoyable solution to pet odor concerns.